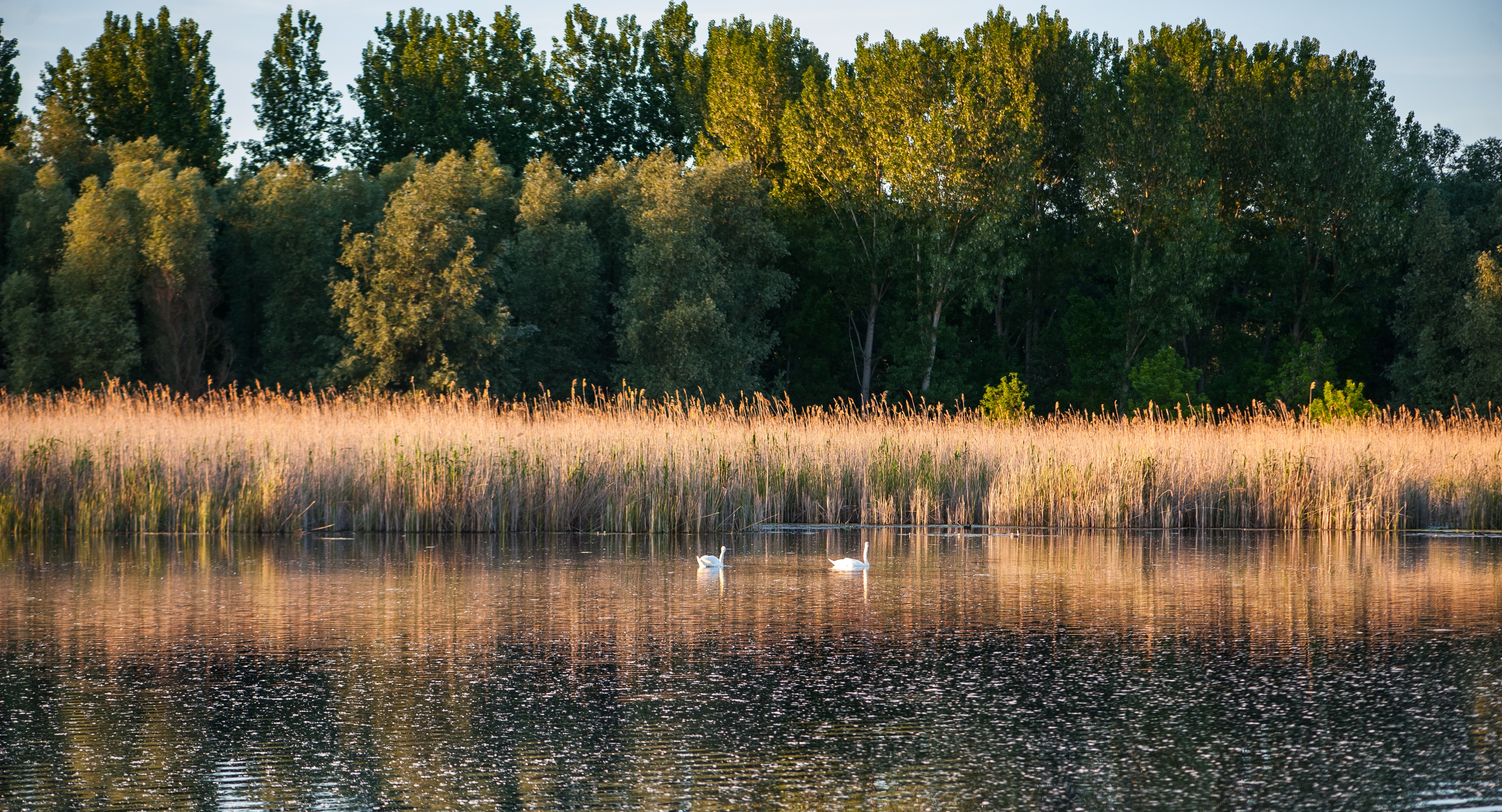 >
World Migratory Bird Day Partners Statement on World Water Day 2023
World Water Day, celebrated on March 22, is an ideal moment to contemplate the importance of water to migratory birds. Migratory birds rely on water and its associated habitats - lakes, rivers, streams, ponds, all inland and coastal wetlands - for migration, wintering, and breeding. Unfortunately, increasing human demand for water as well as pollution and climate change threaten these precious aquatic ecosystems and the migratory birds that depend on them.
2023/007: Joint CITES-CMS African Carnivores Initiative (ACI) Range States Meeting: Registration by Parties & Observers
Second meeting of Range States of the Joint CITES-CMS African Carnivores Initiative (ACI): 1 - 4 May 2023 in Entebbe, Uganda - Invitation to observers to express their
New Partnership Strengthens Global Campaign for Migratory Birds
The East Asian-Australasian Flyway Partnership (EAAFP) was announced as an official Partner of the World Migratory Bird Day campaign during the 11th Meeting of Partners (MOP11) of the EAAFP which ended in Brisbane, Australia today. The new Partnership unites efforts to raise awareness to conserve migratory birds globally. The World Migratory Bird is an annual global awareness-raising campaign to celebrate the amazing journeys of migratory birds, and to inspire worldwide conservation of migratory birds and their habitats. Traditionally observed on the second Saturday of May and October, the two days of World Migratory Bird Day are a way to reflect the cyclical nature of bird migration as well as the fact that there are varying peak migration periods in the northern and southern hemispheres.
2023/006: Equator Prize and Migratory Species
World Wildlife Day 2023 – Partnerships for Wildlife Conservation - Statement by Amy Fraenkel
This year's World Wildlife Day highlights Partnerships for Wildlife Conservation,  which greatly resonates with the work of CMS – the Convention on the Conservation of Migratory Species.  Addressing the many challenges  for wildlife conservation is only possible through   the dedicated efforts of  many different  actors, including governments, scientists, conservation groups, , indigenous peoples and local communities, the private sector and other international entities. 
2023/005: Extension of Deadline for the Nomination of Candidates for the COP-Appointed Councillor Subject Area of Climate Change
Jaguar Range States Look to Strengthen Conservation of their Iconic Big Cat
Between the 1960s and 1970s, jaguars were heavily hunted, with as many as 18,000 killed every year to feed the trade in their skins. In 1975, the trade in jaguar hides was halted thanks to CITES (the Convention on International Trade in Endangered Species of Wild Fauna and Flora), and populations began to stabilize. This week marks the 50th Anniversary of CITES and the 10th edition of World Wildlife Day, whose theme this year celebrates the power of Partnerships for Wildlife Conservation.
Seagrass: Essential to Migratory Species and to Climate Change Mitigation
From the tropics to the Arctic circle, seagrasses are amongst the most widespread coastal habitats on the planet, existing in 159 countries. They are essential both for many migratory species of wild animals, as well as for climate change mitigation. Thousands of species depend on seagrasses for food, nursery grounds, and shelter.  Many others may use seagrass habitats as an important site for feeding along their migratory routes.
Fourteen International Organisations Join Together Ahead of World Wildlife Day 2023
This year's World Wildlife Day theme of 'Partnerships for Wildlife Conservation' highlights the many ways in which people can make a positive difference for wildlife. Wildlife is a key part of natural ecosystems and broader landscapes. Wildlife is also a valuable natural asset which has economic, social, and cultural values from local to international levels. But it is disappearing at a rapid pace. Partnerships are essential to reverse the decline of wildlife and sustain all life on earth.
Sharks MOS4 Opening Remarks by Amy Fraenkel, Executive Secretary of the Convention on the Conservation of Migratory Species of Wild Animals (CMS)
I am delighted to welcome you all to Bonn for this 4th Meeting of Signatories to the Memorandum of Understanding on the Conservation of Migratory Sharks. I'd like to give a special welcome to the Ambassador of Cote d'Ivoire. Bienvenue. The UN Campus in Bonn is the home of the Secretariat of the Convention on the Conservation of Migratory Species and many of its specialized agreements and MOUs, including the Sharks MOU.